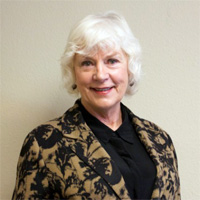 Diane has been with our law firm since 1999, providing litigation support in state, federal, and appellate courts.
Diane earned a paralegal certificate from Sonoma State University in 1999, after majoring in liberal arts and political science at Monterey Peninsula College and Sonoma State University.
Before earning her paralegal certificate, Diane worked in business, education, and at Kaiser Permanente, where she was elected Union Steward. After becoming a paralegal, Diane interned with the Sonoma County Family Law Facilitator, now the Hon. Louise Bayles-Fightmaster, and the Sonoma County TRO Clinic, and was the first paralegal to successfully complete an internship at the office of the Marin County Counsel.
Currently, Diane works on real estate law, foreclosure defense, and civil litigation, assisting with motions for summary judgment, jury trials, and appeals. Away from the office, Diane enjoys spending time with her family and friends, and likes to read, cook, hike, and travel. Diane has two grown children—a daughter who is a registered nurse and a son who is an engineer.