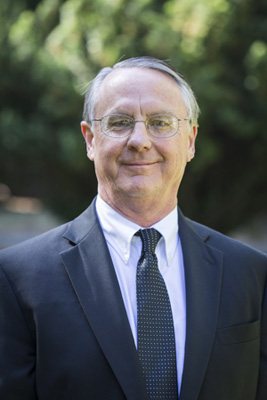 For over three decades, the Law Offices of Richard Sax have provided skilled, effective legal representation to individuals and businesses in the Bay Area and throughout Northern California. The dedication of our firm to legal excellence and personal service has led to our strong reputation in the legal community. Whether our clients need a personal injury attorney to make them whole again, a real estate lawyer to protect their investment, a criminal attorney to aggressively defend their rights, or a family law attorney to help them rebuild their lives by finding creative solutions to difficult issues, we strive to provide the finest legal services in a focused and cost-effective manner.
At the Law Offices of Richard Sax, we represent California residents and business owners in the following areas:
CIVIL LITIGATION
Our legal team has three decades of experience in all aspects of civil litigation, including disputes involving contracts, partnerships, contractors, real estate, corporations, and small businesses. We will always provide initial consultations with a view to early settlement, if that is in our clients' best interest. But when successful representation requires litigation, we are forceful trial attorneys who aggressively battle to protect the rights and financial standing of our clients. We strive to deliver superior litigation results, whether through settlements, mediations, arbitrations, or trials
REAL ESTATE
We have a dynamic real estate litigation practice to meet the needs of Californians living in an ever-changing real estate climate. A significant portion of our firm's practice deals, directly and indirectly, with issues pertaining to real estate. We handle virtually all real estate matters, both litigation and transactional, within our firm. If you seek experienced, comprehensive advice about your real estate options, contact us.
CATASTROPHIC PERSONAL INJURY
Injuries suffered through car accidents, defective products, or dangerous property conditions can have a significant effect on your life. If you have been injured in an accident, suffered due to negligent care, or endured the wrongful death of a loved one, we are here to help.
CRIMINAL DEFENSE
We defend California residents accused of a number of crimes, including serious felonies, homicides, domestic violence, child abuse, restraining orders, drug offenses, fraud, assault and battery, other violent crimes, and business related criminal offenses. We also have expertise in criminal sentencing procedures, mitigation, and expungements.
WILLS AND TRUSTS
Everyone has a unique goal for their estate, from planning for their children and grandchildren to leaving a legacy in their community. The Law Offices of Richard Sax will listen closely so we can understand what's important to you and work with you and your tax advisors to help you plan your estate accordingly. It is very important to plan for you and your family's future, if you do not have a living trust, probate can be very expensive. Ask yourself, do you really want those decisions made by the State or the courts? Do you want a family member you don't trust to raise your children? Of course, you don't. That's why it's important to get these matters taken care of now. Similarly, you want to make sure there is someone in place should you become disabled and unable to manage your affairs. Nothing is more painful than having the court appoint a conservator.
CONSTRUCTION LAW
Our legal team is experienced in civil litigation and in all phases of construction, with a real understanding of how construction problems intertwine with legal solutions. Attorneys in our law firm can communicate with the parties on both sides of construction projects, in terms that everyone understands. Our experienced attorneys have long-standing working relationships with respected engineers, accountants, and other construction experts, to provide practical support when complicated issues arise in litigation.
Contact Santa Rosa attorneys at the Law Offices of Richard Sax for an initial Consultation